Summer Illustrations Vol. I
ps. I'm currently running a FLASH SALE!! Fonts are just $14! Normally $20. You may also want to check out The Font Bundle, which includes ALL of my fonts for a limited time ($200 value) for just $24! ♡
Summer Illustrations Vol. I is a collection of warm, summer inspired illustrations + textured papers coming just in time for Spring & Summer! Create beautiful social media graphics, highlight covers, logo designs, packaging, styled quotes, blog post graphics, mood boards, products, and more! The possibilities are endless! ♡
Handcrafted with lots of love for your beautiful projects ♡ This collection features 20 brush-drawn illustrations, a pack of beautiful, earthy textured background papers + 80 BONUS (ready to upload) instagram highlight covers.
What's Included?

• Instant Download— Access the files immediately upon placing your order + receive any future updates made to the files!
• 20 Brush Drawn Illustrations (png) — 20 brush drawn illustrations coming in solid black, textured pink, and textured citrus on transparent background (60 files total). The illustrations are high-res, approx. 2000px.
Please note, the illustrations were hand drawn with a brush so they're not perfectly smooth. They were made to have a fun, rough, brushy texture to them ♡ (sunset, ocean waves, crescent moon, sun, full moon, abstract circle outline, abstract palm tree, palm trees, palm fronds, brush spots, cactus, earth line, etc.)
• 4 Beautiful, Earthy Textured Papers (png) — Four textured background papers coming in cream, light pink, pink, and citrus (12x12 / 3600x3600).
Love the paper textures? You may want to check out my collection of Fine Art Papers, which compliments this collection beautifully!
Enjoy! Happy Creating! ♡
License Use

Upon purchase, you are granted a Standard License to access the files for unlimited personal and commercial projects (where the lifetime sales do not exceed 250,000 sales) in accordance with the terms of the License Agreement. If you require a Large Volume Commercial Use License for over 250,000 sales, an App License, or an E-Pub License, please get in touch.
Kindly note that you may use the files to create artwork such as logos, branding, packaging, etc. However, you may not resell, give away, or include the actual files as part of your end product for sale or in editable format. You may not create derivative works, or resell or sub-license the licensed files in any way that is directly competitive with the original licensed files. If you have any questions about license usage, or would like to inquire a special license, please get in touch.
Let's Be Friends
If you have any questions, please get in touch. You may also find me on instagram @wildemaestudio + subscribe to my newsletter for updates on new products, inspiration, and fun freebies! ♡
Customer Reviews
Write a Review
Ask a Question
So beautiful and easy to use! The files are very organized, too! Amazing high quality work! I'm in love.
10/31/2020
Rose M.
United Kingdom
I adore Wild Mae Summer
These graphics have been a delight to work with. I have had so much fun playing with different designs for work. One of the key features I like about Wild Mae Summer illustrations is their versatility. I have manged to create fun and playful pieces as well as elegant boho concepts as well. Will be returning to see what's new.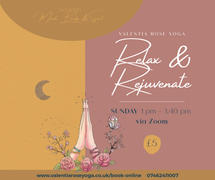 10/30/2020
Mackenzie S.
United States
So helpful!
Loved these graphics + prints so much! thank you!!
09/04/2020
maxine k.
United Kingdom
Lovely illustrations
Easy to use in your own creations and really fab support if you do get stuck. Love all the fonts and illustrations at Wilde Mae
These illustrations are absolutely perfect! This package is such good value! They are so beautiful and the variety is great! I love the subtle variations of each shape. So easy to use! I'm officially hooked!
05/23/2020
Haley S.
United States
Excellent rebrand
I was able to rebrand my entire business and webpage with these illustrations. They speak to my soul & im so stoked I found them!